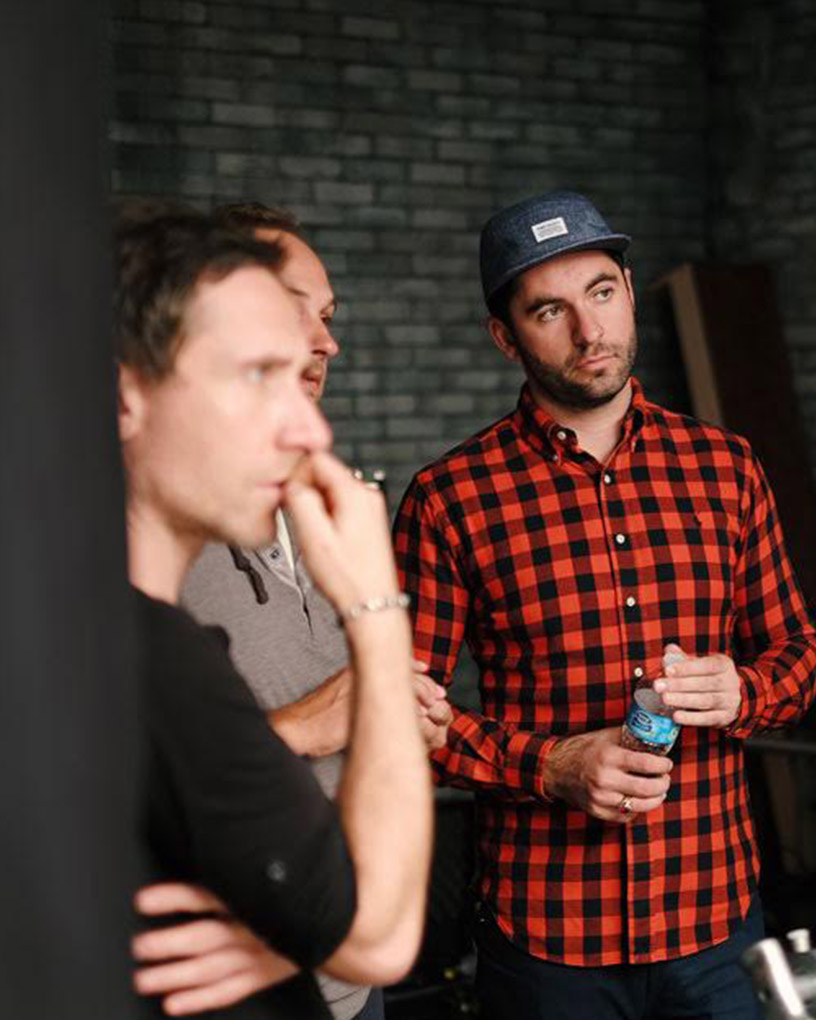 Andre Andreev
Brooklyn, NY, USA
Andre Andreev is a director raised on action movies and pick-up soccer. In his native Bulgaria his mother managed a local movie theater while his father worked as a graphic designer. These roots heavily influenced his own work, which is best described as cinematic storytelling crafted with a designer's eye.
After immigrating to the States as a teenager, Andre's ability to grow a healthy beard helped him to leapfrog a few grades and he managed to graduate from California College of the Arts by the age of 20 with a degree in Graphic Design.
Andre began his professional career as a motion designer at MTV in New York. While at the network he directed a series of successful promos for the Video Music Awards, all of which were shot underwater despite the fact that much of the cast could not swim. The project garnered him recognition by the Art Directors' Club as a "Young Gun" and set him on his path as a commercial director. In 2008 he founded the production company Dress Code with friend and frequent collaborator Dan Covert.
As a commercial director, Andre has filmed pro-surfers in twenty-foot swells for Hurley, re-imagined quantum computing for IBM, and poured hundreds of beers for Sam Adams — many of which actually were for filming. His work has been recognized by Adweek, Promax, the One Show, and his Mom as really good. His visual approach to storytelling led him to pick up the camera and begin filming himself, and it's his combination of meticulous technical knowledge with sophisticated storytelling that's made him a director who is equally as comfortable on a sound-stage as he is in a bush-camp in the heart of Mozambique.
Andre's first documentary film Flame, which he shot and directed, won the audience awards at the Thessaloniki and Sofia film festivals. His personal documentary work often explores the experiences of traditionally marginalized populations such as political activists, sex workers, and maximum security inmates. His film projects have competed in SXSW, AFI, San Francisco, Seattle, Hawaii, and Hamptons Film Festivals. His latest film, I Heart NY, premiered at Tribeca and won the Jury Prize for best short documentary at the 2018 Webby awards. He is currently developing a long form documentary project on immigrants in New York.
Andre co-wrote a book about the transition from design to direction called Never Sleep and taught a class on the subject at the Pratt Institute for eight years. He continues to write about the intersection of film and design for NoFilmSchool. Andre still plays pick-up soccer but, disillusioned by contemporary action movies now only watches the classics.
Read More