Dan Covert
Brooklyn, NY, USA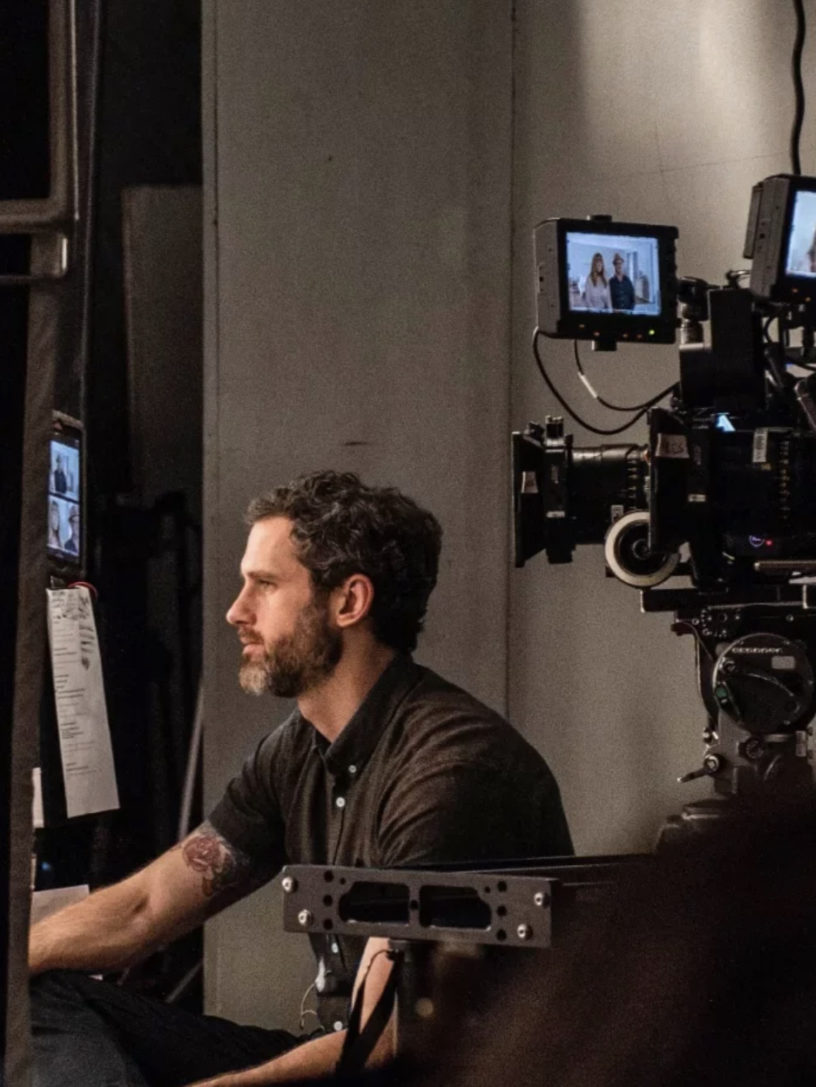 A graphic designer turned director, Dan Covert began his career designing logos for MTV's Video Music Awards and countless covers for Newsweek Magazine.
He then spent the better part of a decade teaching design, typography, and new media classes at Pratt Institute while simultaneously starting a design firm. Ultimately, his passion for non-fiction storytelling drove him to directing, and he honed his skills by creating 60+ films on graphic designers for AIGA.
Since then, Dan has proven himself as an up-and-coming force in the industry, directing films for iconic brands including Coach, Peloton, Sweetgreen, Nest, Lincoln, Johnson & Johnson, Olay, Delta, Hennessy, The Gates Foundation, Weight Watchers, and Herman Miller. Among his most recent projects are a doc series for Rivian's IPO (the 6th largest in history).
Dan leans on his two decades of experience as a designer and creative director to approach documentary filmmaking from a design perspective, in which stories and images are crafted with the care and consideration they deserve.
Over the course of conducting hundreds of interviews, Dan honed his ability to capture authentic moments on film by bringing out the most in his subjects, whether or not they'd been in front of the camera before. He prides himself on his attention to detail and loves to craft and shepherd complex research-laden stories from pre-production through post.
Dan's films have earned 12 Vimeo Staff Picks, 2 Webby Awards, garnered tens of millions of views, and gained international recognition from SXSW, Tribeca, AFI DOCS, San Francisco IFF, Hamptons IFF, Seattle IFF, Young Guns, and The One Show, among others.
He is the Co-Founder and Executive Creative Director of Dress Code, a painter and sculptor whose work has been exhibited worldwide, a published author, and some might say a bit of an overachiever.
Dan is currently in post on his first feature documentary about contemporary artist Geoff McFetridge.
Read More